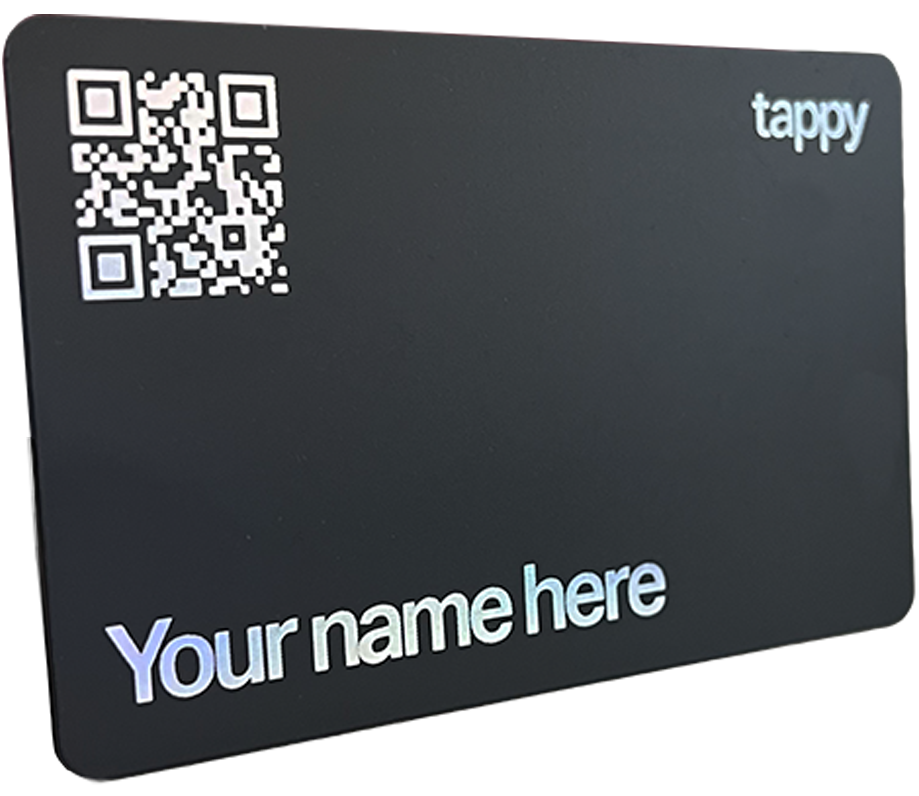 Designed to be the most effortless way to make new connections.
"tappy is a

game changer.
It's so easy to use, and the

'wow factor'

never gets

old.
Everyone I show thinks it's magic.

"

have already switched to tappy.
here's a few reasons why:
We wont charge you per month for
"Pro features" Get everything you need to connect for a low one time fee.
Share your contact card, social media, and everything else that matters in seconds.
unlimited links, unlimited taps.
We ship from our facility in southern california, most customers receive their tappy in 2-3 days.
tappy card is undoubtedly...
the most powerful way to



create new connections.
still not convinced?

Read what our customers say:
top selling tappy products
ships worldwide. 100% money back guarantee.