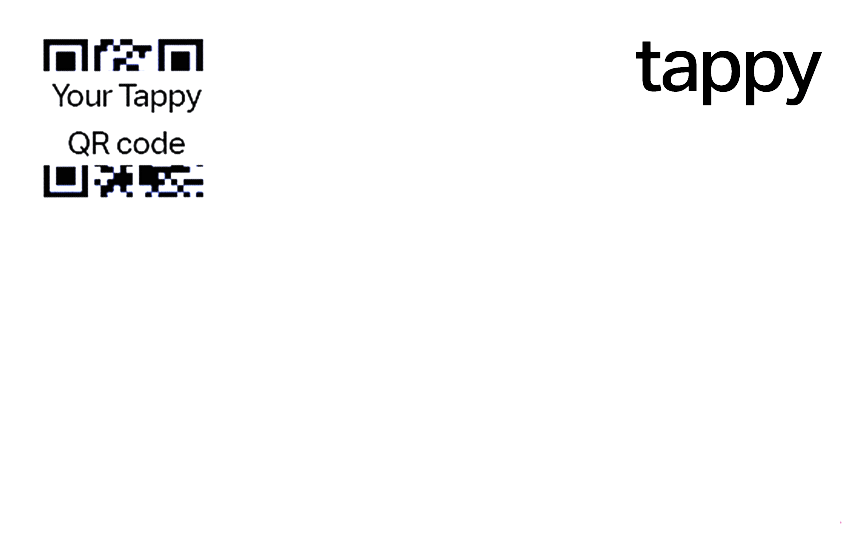 Add your name, choose your background.
We'll ship your customized Tappy card within 5 business days.



ADD YOUR CONTACT CARD, ANY SOCIAL MEDIA LINK
YOUTUBE VIDEO, AND MORE.
EASILY EDIT YOUR PROFILE FROM ANY DEVICE.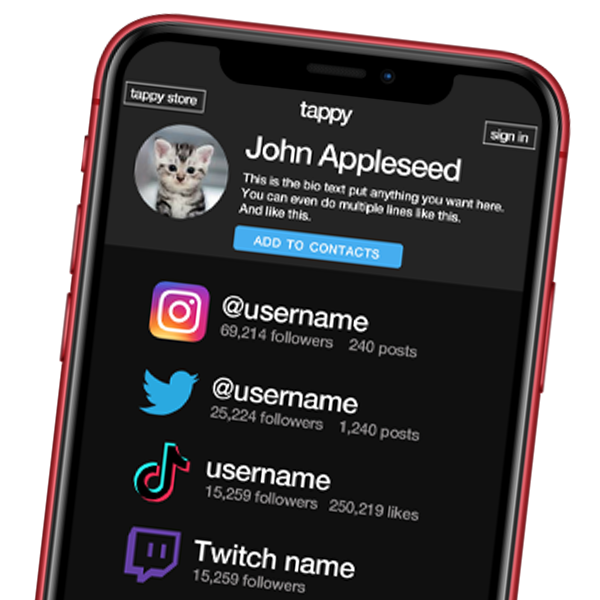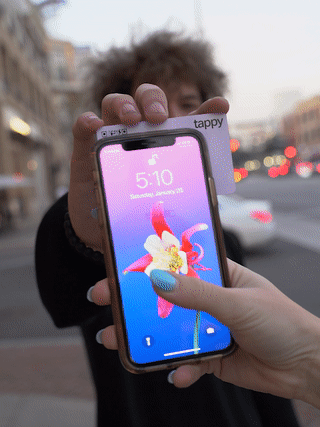 NEWER IPHONES: SIMPLY TAP THE CARD.
(iPhone XS, XR, 11, & 11pro, plus all future iPhones)
OLDER IPHONES: OPEN THE CAMERA APP AND POINT AT THE CARD.
(iPhone X & older, works great on iphone 7, 7s, 8, 8s and X)

One Card.
Unlimited Possibilities.


Add unlimited profiles, Tap your card unlimited times.
Tappy never needs to be charged.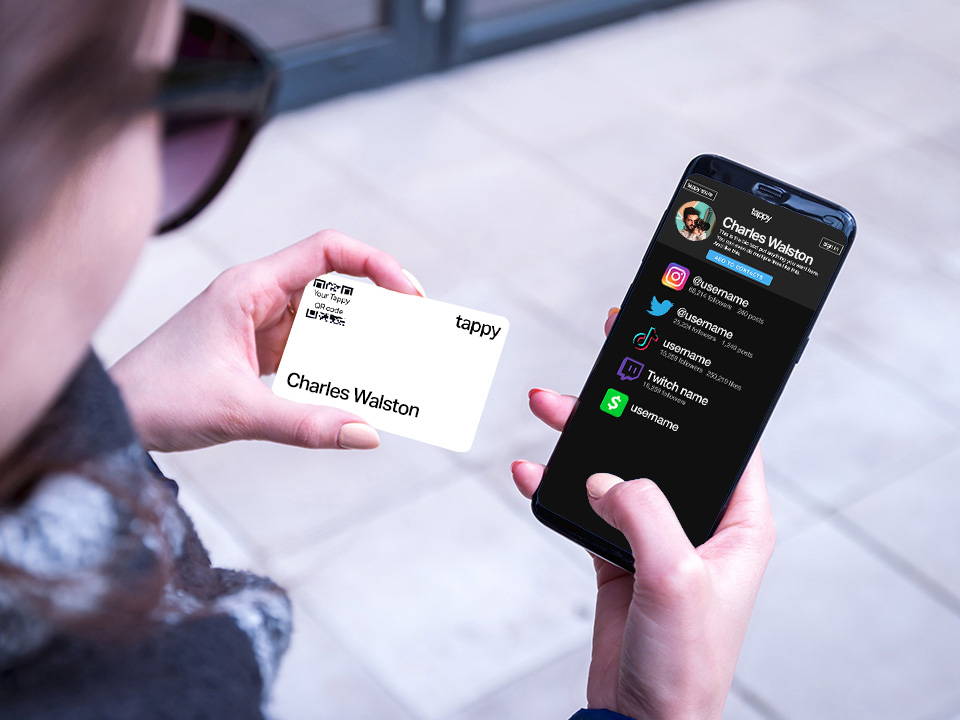 First 1,000 Tappy Cards are free.
Just pay shipping.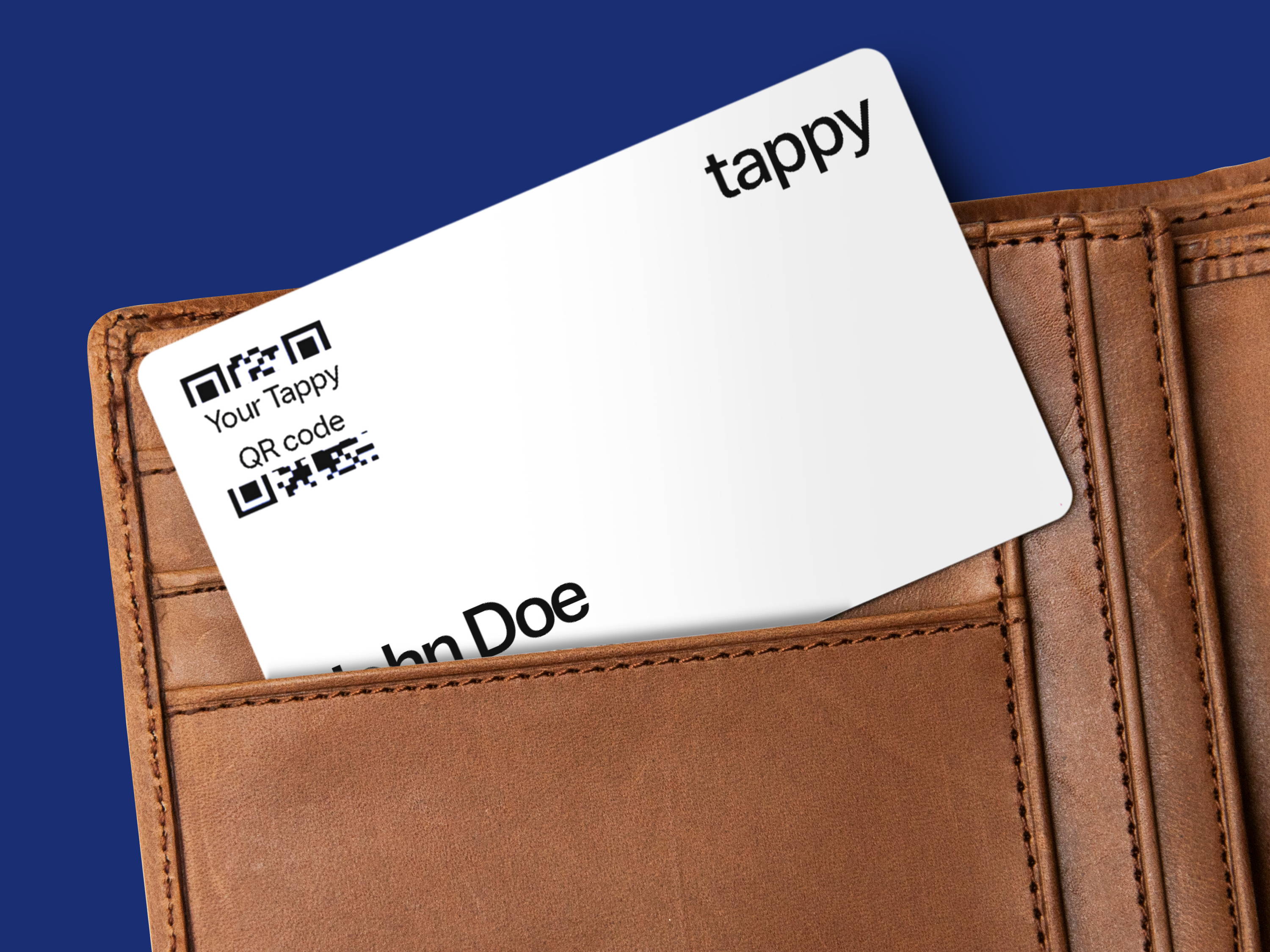 Compatible with most phones. No app required.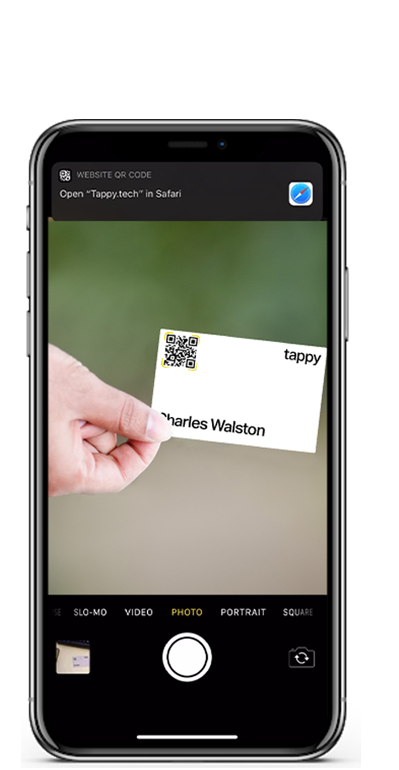 Open the camera app
point at the QR code
click the notification.
Compatible with all iPhones on ios11
(iPhone 5S and newer)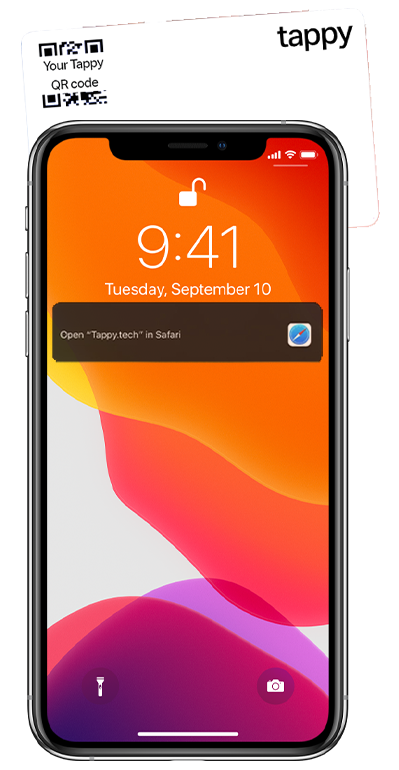 Tap phone to card

click the notification.
Compatible with newer iPhones
(iPhone XS and newer)
Get your free Tappy Card today.
Fast US shipping from Southern California.