the smart business card.
perfected.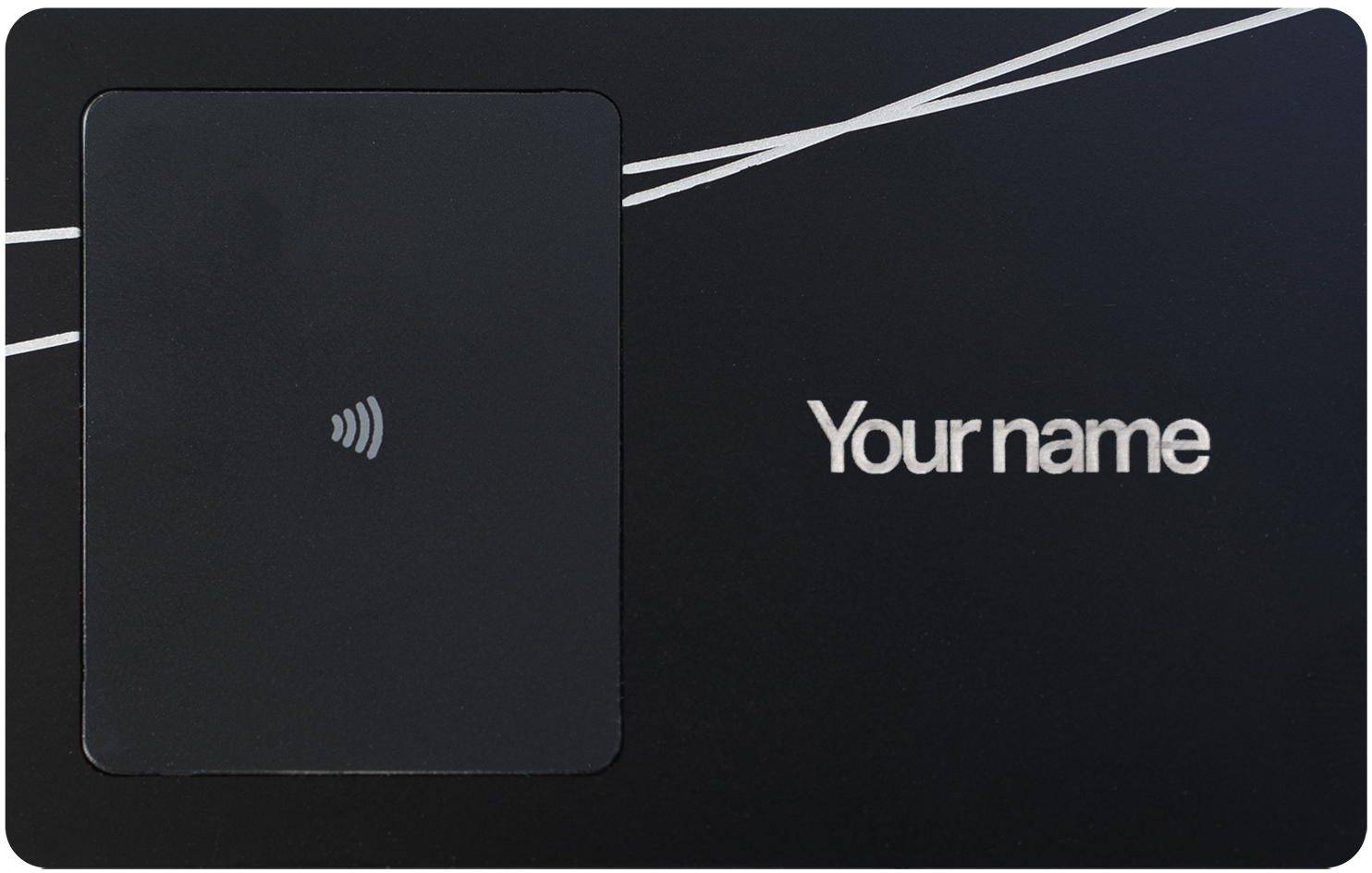 in a

luxurious

metal card.
Precision laser engraving
Durable

scratch resistant steel
Customized
with
your name
(but like... in a good way)
(roughly the same weight as that fancy platinum credit card.)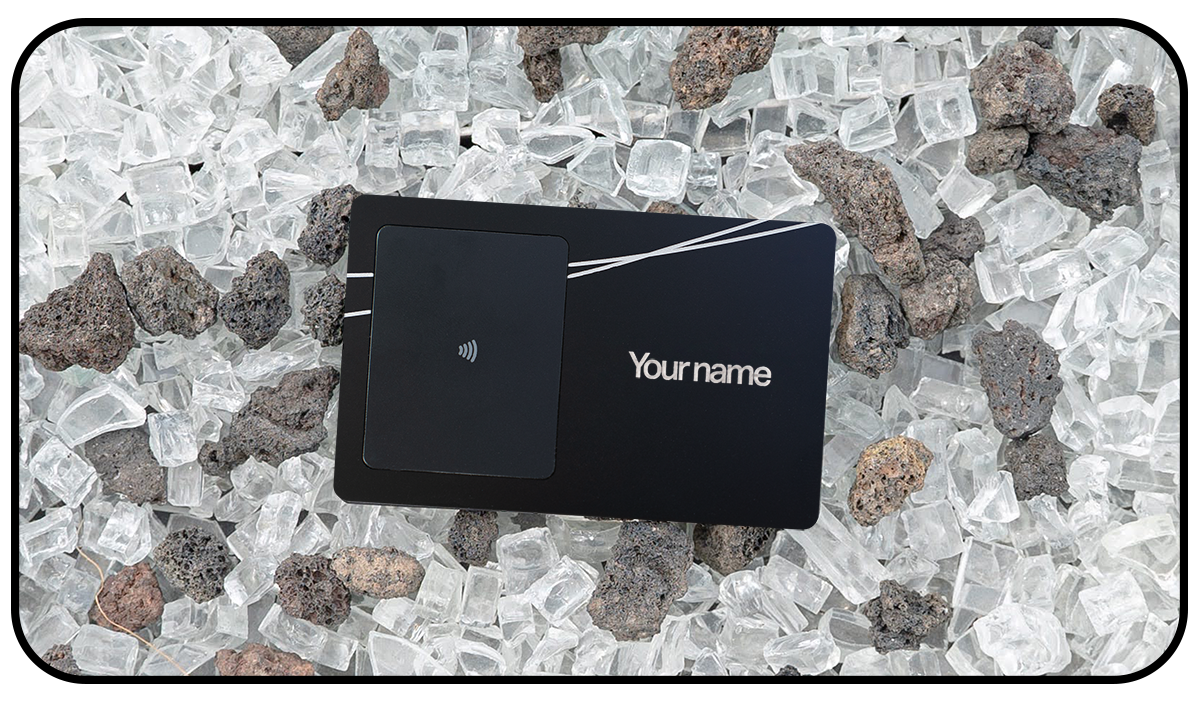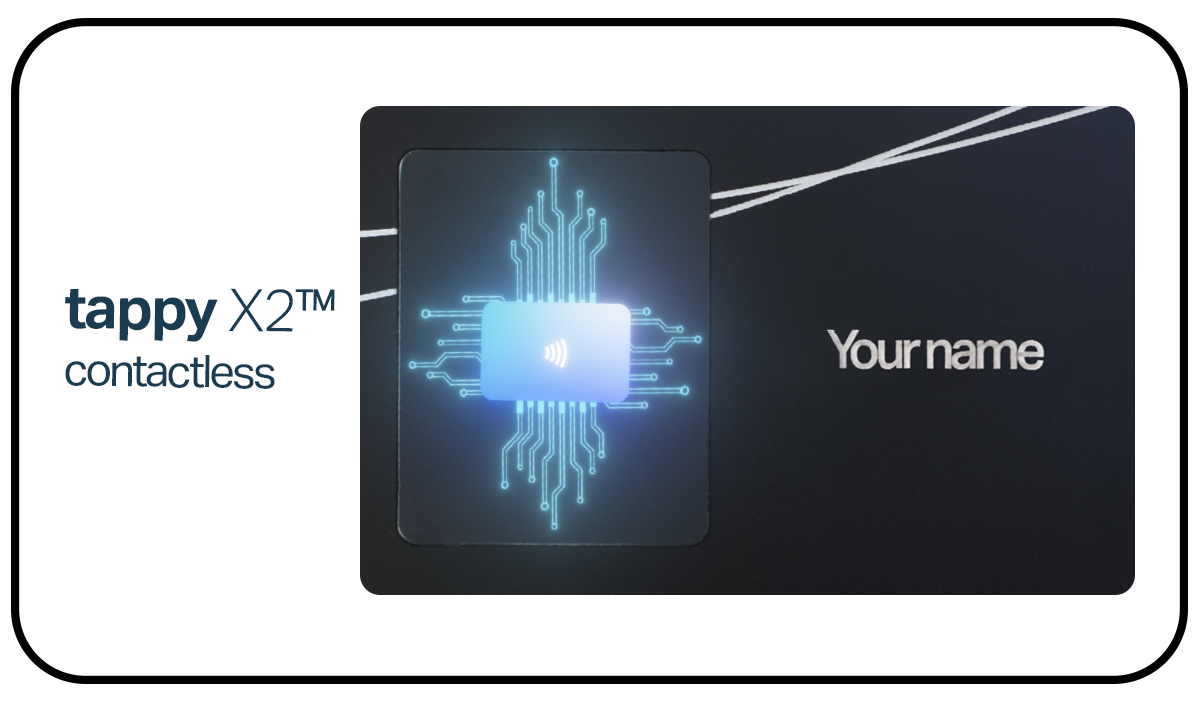 connect effortlessly with the tappy X2 contactless sensor.
You've never seen a business card
like this before
Works as it should
Works great, great for the environment, super easy to set up and use.
Fantastic customer service
I initially had a problem with my Tappy Dot, but April at Customer services was very quick and efficient at sorting it the issue out. Full credit to customer services at Tappy. Thank you.
I Can't Wait To See That Card
Tappy Dot - Great little product!
My potential clients love this! It's modern and fun!
I have found it mostly reliable (it could be the older model phones that are an issue). But when it works, it makes an incredible client experience.
I would love to see some options to customise the landing page. My insta user is very long and therefore the text exceeds the text box on the landing page. It works fine, it just isn't as aesthetically pleasing as it could be.
But... great little gadget! I would recommend and I will definitely always have one.