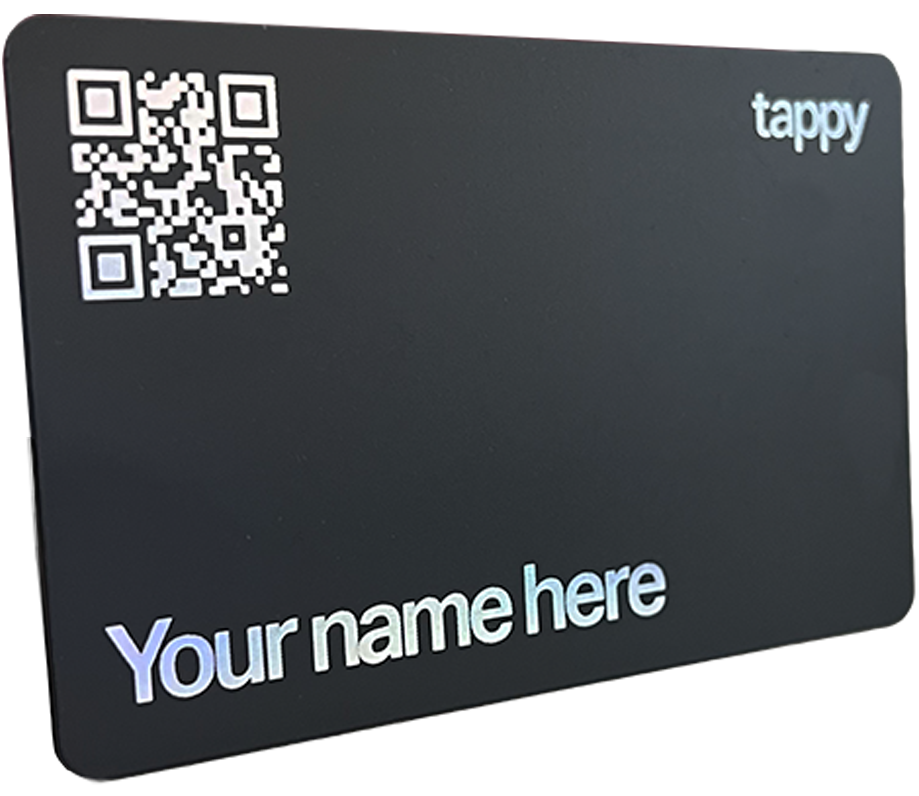 Designed to be the most effortless way to make new connections.
"tappy is a

game changer.
It's so easy to use, and the

'wow factor'

never gets

old.
Everyone I show thinks it's magic.

"

have already switched to tappy.
here's a few reasons why:
We wont charge you per month for
"Pro features" Get everything you need to connect for a low one time fee.
Share your contact card, social media, and everything else that matters in seconds.
unlimited links, unlimited taps.
We ship from our facility in southern california, most customers receive their tappy in 2-3 days.
tappy card is undoubtedly...
the most powerful way to



create new connections.
still not convinced?

Read what our customers say:
New business retired person
Being an aged parent of two young men who are very much up with the latest tech and have businesses of their own put me on to this fantastic app.Cuts down on a lot of paper advertising so if you are out on a dog walk which I usually am and bump into potential customers or at a business fayre You always have up-to-date access to your business without having to carry around a lot of business cards and signage. Definitely the way forward. The QR code can be easily put onto advertising as well keeping costs to a minimal. I had my QR code put on a teardrop flag and it is so much more professional to look at. Would definitely recommend any start-up business.
Works as it should
Works great, great for the environment, super easy to set up and use.
I love it!
I am highly impressed, after purchasing for myself I bought a few more for my staff.
top selling tappy products
ships worldwide. 100% money back guarantee.