The most luxurious smart business card.
This card means business.
Customize Your Tappy Black Card
One Card.
Unlimited Possibilities.
Share your links in seconds with just a tap.
Add any link with the custom URL feature.
Unlimited Taps,
No app required.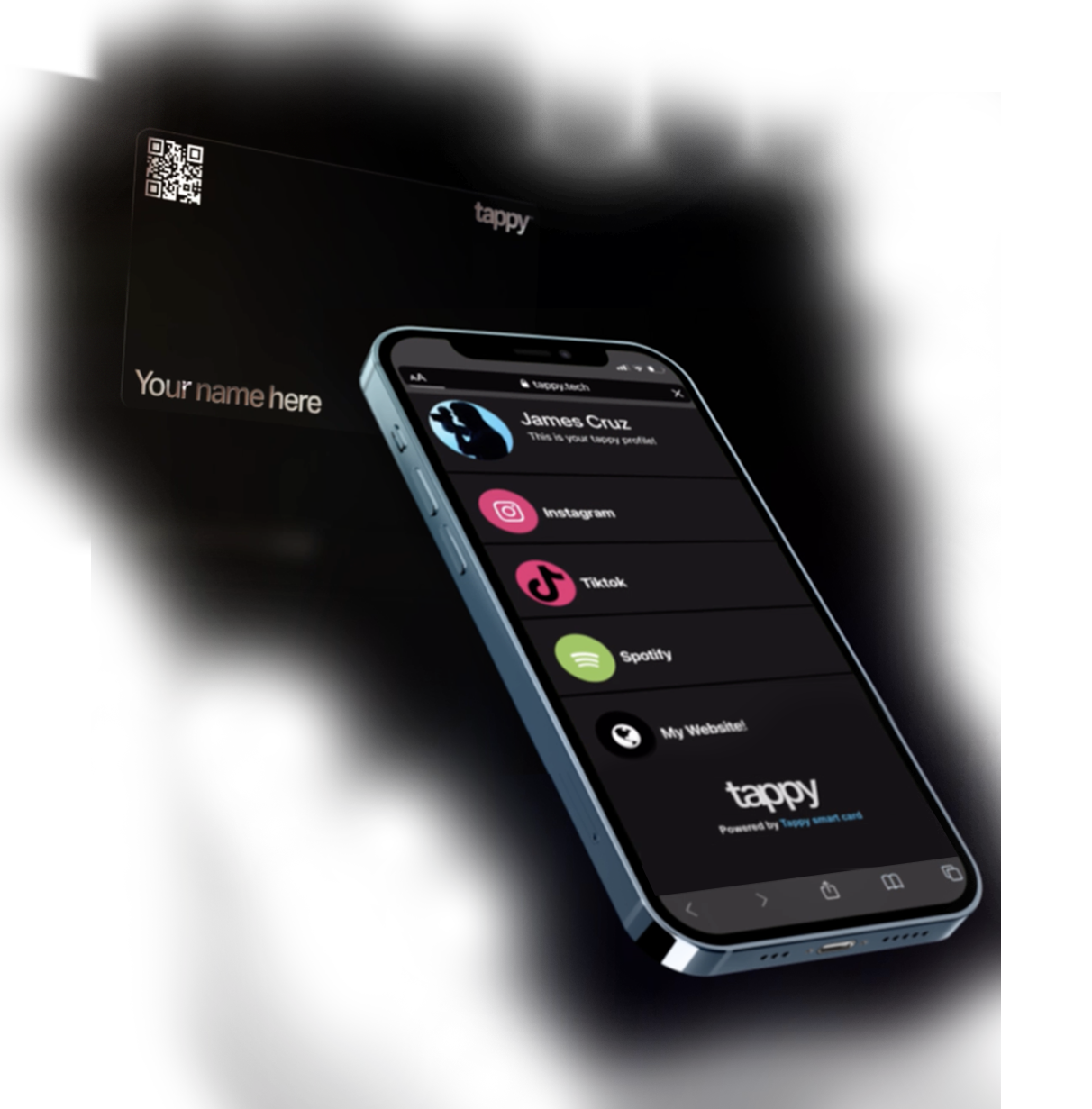 Great for small businesses
Excited that I learned about this card when I was starting my new business! Really helps me to look more legit, and carry my business with me everywhere I go!
Great experience tapppy into the future.
SUPER EASY SETUP
I purchased a similar card from a competitor last year. I STILL haven't figured out the setup. THIS??! 2 mins, tops. #easy
Consistent scans from mobile devices.
I'm advising more of my colleagues to TAP(PY) IN!