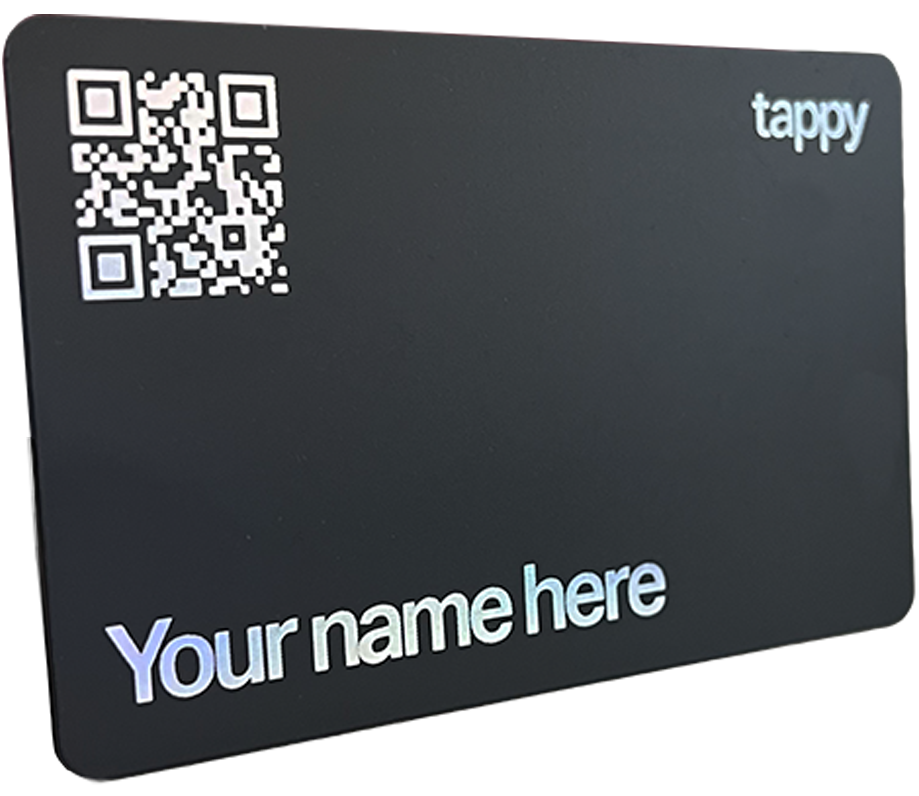 Designed to be the most effortless way to make new connections.
"tappy is a

game changer.
It's so easy to use, and the

'wow factor'

never gets

old.
Everyone I show thinks it's magic.

"

have already switched to tappy.
here's a few reasons why:
We wont charge you per month for
"Pro features" Get everything you need to connect for a low one time fee.
Share your contact card, social media, and everything else that matters in seconds.
unlimited links, unlimited taps.
We ship from our facility in southern california, most customers receive their tappy in 2-3 days.
tappy card is undoubtedly...
the most powerful way to



create new connections.
still not convinced?

Read what our customers say:
Terrible service
Customer service is a joke. Waiting MONTHS for my order. Rather than own up to their mistakes they will just delete this very honest review. Crooks
Best purchase
Best purchase I have made! Tappy is quick and efficient especially during brief encounters with potential clients, one tap and they instantly have access to my contact details! I was also impressed with the communication prior to receiving my order, I definitely recommend to those who may be hesitant
Amazing
The best thing I did for my business
Almost perfect
Just give a custom logo / print option and it's 10/10 perfect
top selling tappy products
ships worldwide. 100% money back guarantee.