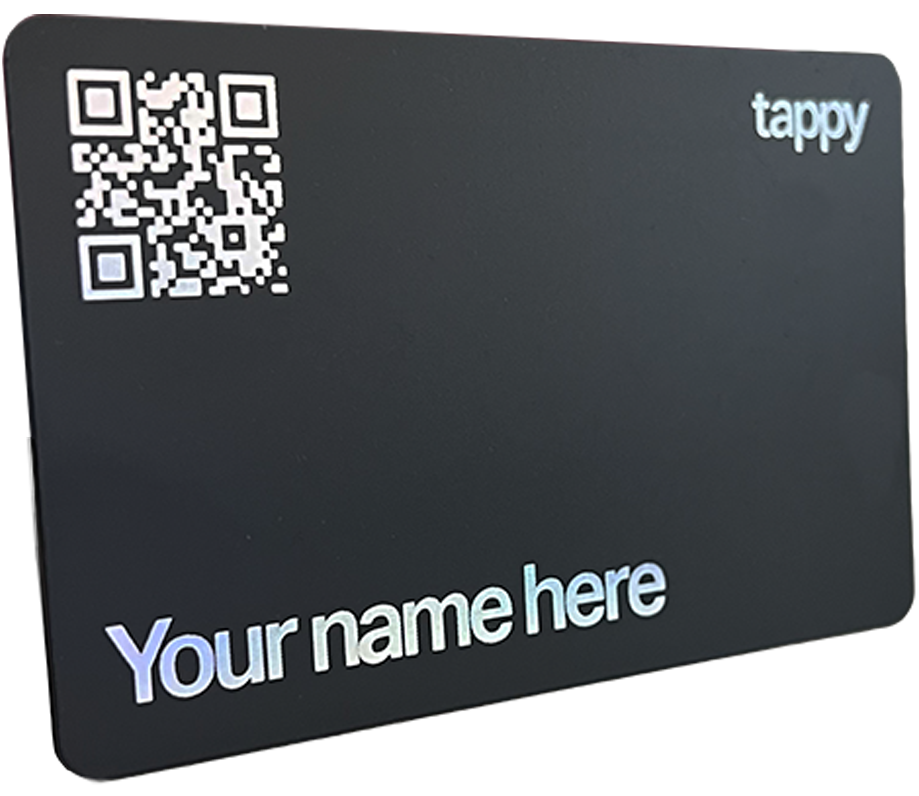 Designed to be the most effortless way to make new connections.
"tappy is a

game changer.
It's so easy to use, and the

'wow factor'

never gets

old.
Everyone I show thinks it's magic.

"

have already switched to tappy.
here's a few reasons why:
We wont charge you per month for
"Pro features" Get everything you need to connect for a low one time fee.
Share your contact card, social media, and everything else that matters in seconds.
unlimited links, unlimited taps.
We ship from our facility in southern california, most customers receive their tappy in 2-3 days.
tappy card is undoubtedly...
the most powerful way to



create new connections.
still not convinced?

Read what our customers say:
A Gamechanger
I was using this for an event I did, and many complimented me as they never seen one before. I love it!
Very useful and practical
I really enjoyed using the tappy dot. It has helped to give my personal details to potential clients within a second. Also recently had some issues with it and even tho it took a little while to get it fix, I had a great customer service experience. P.s it was my fault it took a while to be fixed, I didn't check my spam!!
Ready to network
I'm really satisfied how my tappy card turned out. I was able to put my business logo on the card and it was easy to set up. I tested it out and it works perfectly. Now it's time to start making business deals.
Awesome Investment
Saves me from having thousands of business cards, and allows me to personalize my own page! Totally worth the investment! Look great too!
top selling tappy products
ships worldwide. 100% money back guarantee.