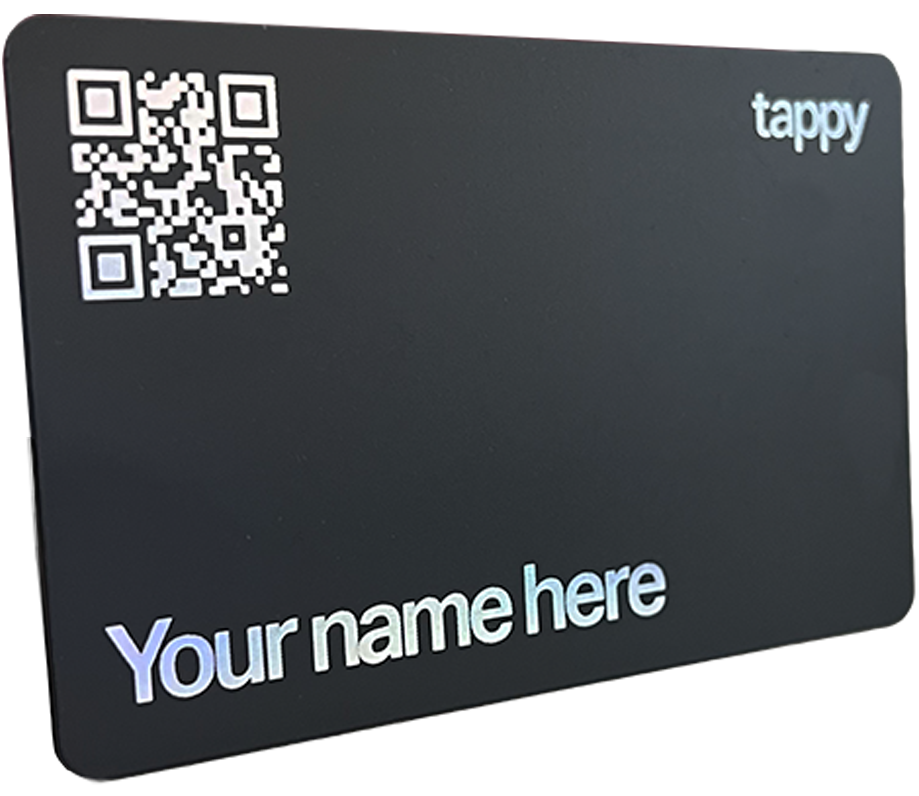 Designed to be the most effortless way to make new connections.
"tappy is a

game changer.
It's so easy to use, and the

'wow factor'

never gets

old.
Everyone I show thinks it's magic.

"

have already switched to tappy.
here's a few reasons why:
We wont charge you per month for
"Pro features" Get everything you need to connect for a low one time fee.
Share your contact card, social media, and everything else that matters in seconds.
unlimited links, unlimited taps.
We ship from our facility in southern california, most customers receive their tappy in 2-3 days.
tappy card is undoubtedly...
the most powerful way to



create new connections.
still not convinced?

Read what our customers say:
Works as it should
Works great, great for the environment, super easy to set up and use.
Fantastic customer service
I initially had a problem with my Tappy Dot, but April at Customer services was very quick and efficient at sorting it the issue out. Full credit to customer services at Tappy. Thank you.
I Can't Wait To See That Card
Tappy Dot - Great little product!
My potential clients love this! It's modern and fun!
I have found it mostly reliable (it could be the older model phones that are an issue). But when it works, it makes an incredible client experience.
I would love to see some options to customise the landing page. My insta user is very long and therefore the text exceeds the text box on the landing page. It works fine, it just isn't as aesthetically pleasing as it could be.
But... great little gadget! I would recommend and I will definitely always have one.
top selling tappy products
ships worldwide. 100% money back guarantee.